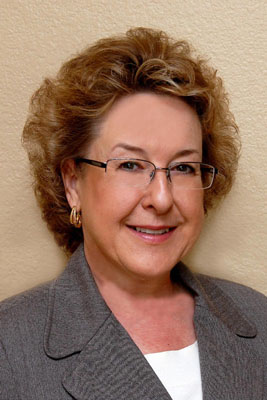 As founder and president of Skoczek & Associates, Christine Skoczek, CPA/PFS, CFP® offers wealth and financial management services to lawyers, executives and other professionals in the San Diego metropolitan region. Her boutique business model is as straightforward as it is exceptional: Never delegate the relationship. Chris remains personally involved in each client's challenges and goals, and emphasizes two-way, responsive dialogue. She excels at untangling complexities, simplifying solutions and minimizing costs.
Chris founded Skoczek & Associates in 2006, bringing to its helm nearly three decades of seasoned financial, investment and real estate management experience. She began her career in 1981 as a tax accountant for "Big Four" firm Ernst & Young, and gained further expertise administrating investments for a multimillion dollar San Diego real estate portfolio managed by national law firm Luce Forward Hamilton & Scripps. Chris was financial planner at a multi-partner advisor firm for five years prior to founding Skoczek & Associates.  She remains a tax consultant in an accounting practice, separate from Skoczek & Associates, a position she has held since 1997.
Chris has bachelor's and master's degrees in business administration, with concentrations in accounting, financial and tax planning from San Diego State University (SDSU). She is a CPA, Personal Financial Specialist and Certified Financial Planner®, and is a member of the American Institute of CPAs, the California Society of CPAs, and the National Association of Personal Financial Advisors. She has been an instructor for SDSU's College of Extended Studies, a board member and former treasurer for Partnerships with Industry, and board member with Armed Services YMCA.